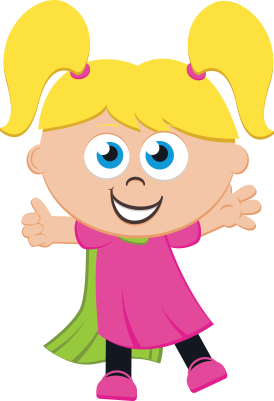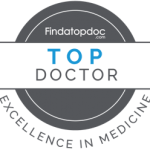 Comfort is our number one priority, here at LITTLE HEROES.
Here at Little Heroes, we have every intention to make our office your child's comfortable, all time dental home. We offer kid-friendly entertainment, Nitrous Oxide and sedation dentistry, in cases our patients need it, so our Heroes feel right at home. Doctor Azi loves working with kids and conjures a fun and exciting setting to alleviate any fear or anxiety. With her almost superhuman expertise, you are sure to be impressed by your child's oral health
and brilliant smile.
We proudly offer dental care including regular checkups and cleanings, diagnostic x-rays if needed, oral cancer screenings, Cavity treatments, needed extractions, habit prevention, Conscious oral sedation and more, to kids in the southern Orange County area, here at our convenient Laguna Hills location.
For the best pediatric dentistry around, why turn to anyone but Little Heroes? In no time, we'll have your little hero sporting a super smile and ready to save the day!
Mom and dad, please read!
Dear mom and dad,
We truly strive to see all patients on time for their appointment. We make every effort to stay on schedule. Please remember, we run on children's time, not adult time. Also, there may be times when our schedule is delayed in order to accommodate an emergency situation, or a special management for an in-need child. Please accept our apology in advance if this happens during or before your appointment. We will provide you and your child the same courtesy and quality of care if your child was in need. If you have to wait more than 15 minutes, please communicate with one of our staff and inquire about the delay.
Please plan your arrival 10 minutes before your appointment time, to allow completing additional paperworks that is needed.
A parent or legal guardian (with official documentation) must be present in the office during the initial examination and other subsequent appointment.
With thanks,
Little Heroes team
Read our Awesome Reviews
Dr. Azi Ardakani,

DDS
When you meet Dr. Azi Ardakani, you will immediately realize her love for children and her love for her work. She is full of energy and sparkles and her presence brightens up the room. Dr. Azi noticed this feeling early on in her life and has committed to that dream ever since she was a little girl playing with her UNICEF puzzles. Growing up in Orange County California, she developed a passion for healthcare and continued making this dream come true as she attended University of California Irvine receiving her Bachelor in Biological Science. She graduated top of her class and continued her education at UCLA School of Dentistry where she received her Doctor of Dental Surgery (DDS) degree. After becoming a proud DDS, she moved across country to continue her education in the field of Pediatric Dentistry and Child behavior. Dr. Azi received her Pediatric Dental residency certification as the Chief of her class from NYU college of Dental Medicine in New York. She stayed in touch with the academia and has been active as Assistant Professor in the Department of Epidemiology and Health Promotions at NYU.
Dr. Azi loves promoting oral health to the children of the world and for that she participates in yearly volunteer missions, providing dental care to third world countries and children in need all over the world.
She has been active in Global Outreach Program of NYU College of Dentistry both Nationally and Internationally in countries such as Nepal, Dominican Republic, Ecuador, Etc.
Dr. Azi is also present in the community of Southern California by conducting dental education and oral health workshops for children and their parents in schools individually and through UCLA outreaches. Dr. Azi is an active member of American Academy of Pediatric Dentistry, American Dental Association and California Dental Association.
She has been voted one of the most caring pediatric dentists by her peers in Orange County. She strives to create a modern, pain-free, Eco-friendly and comfortable environment at Little Heroes so that every child feels special and receives the out most amount of care in her/his visit to the dentist. After all, she truly believes Children are our Heroes, and she's committed to take good care of her Heroes.
Dr. Erica Wu, DDS
Dr. Erica Wu was born in Orange County and grew up in both Taiwan and California. After completing high school in Northern California, she attended college in St. Louis before returning to California for dental school at The University of Southern California (Go Trojans!). At USC, she developed her love for pediatric dentistry through community outreach programs. Throughout dental school, she volunteered and operated several free clinics for the underserved children and adults in the Southern California area. She has also volunteered on several mission trips abroad in South America. After dental school, Dr. Erica went on to complete her specialty training in pediatric dentistry at the University of Michigan (Go Blue!). While in Michigan, she also completed an additional year of training in treating adults with special needs.
After many years in the Midwest, Dr. Erica is happy to be back home in the Orange County area. When she is not busy serving our little heroes, she enjoys trying new recipes in the kitchen, playing games with family and friends, and traveling to new places. Dr. Erica is board certified by the American Board of Pediatric Dentistry and is excited to help your little ones achieve and maintain happy healthy smiles.
Kimberly Office Manager
Kimberly started with Dr. Azi at little Heroes in 2016 before the doors were opened.  She grew up in the Pacific Northwest before moving to sunny Southern California 27 years ago where she now resides with her beautiful family.
Kimberly will greet you with a big smile and a warm welcome when you walk through the front door.  She will go above and beyond to make every parent and patient have the best experience possible, every visit.  Her ability to make parents feel like they are family and not just a patient comes naturally because she truly loves her role at Little Heroes.
She can't wait to welcome your family to Little Heroes.