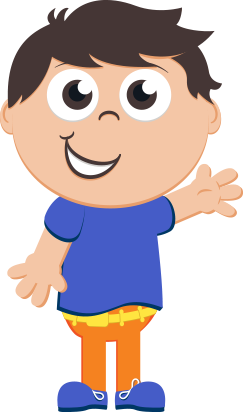 Laguna Hills New Patient Exams
We're pleased to welcome both you and your child to our pediatric dental office in Laguna Hills. At Little Heroes, our goal is to help your child feel safe and comfortable during their new patient exam. We do this by earning their trust and working with them to ease any fears that they may have. Our staff is highly experienced with working with children to ensure that they have a positive dental care experience. We ask that you stay with your children throughout new patient exams. Here are some things we do during these initial pediatric dentistry visits.
Review of Health Information
We'll talk with you about any health information that you feel we need to know about. We'll also discuss any oral, functional or esthetic concerns that you have for your child or any specific areas that you'd like us to pay special attention to during the exam.
Take X-Rays
X-rays allow us to get a better view of your child's teeth so that we can see if there is any decay forming in areas not visible to naked eyes. We can also see which teeth have descended so we have a clear idea of what's going on in your child's mouth developmentally. We also use radiographs to ensure the health of bone and teeth buds growing, and to eliminate possibility of any tumors or hard tissue anomalies existing.
Examine Teeth and Gums
We'll perform a full intraoral and extra oral, face, head and neck examination of your. Checking for cavities, examining their gum and soft tissue health, and evaluating how their teeth are erupting. At this point, we'll note any future work that needs to be done as well as complete a professional cleaning on your child's teeth. We will also review habits, complete a nutritional consultation and review oral hygiene instructions with parents.
Education
We will review brushing and flossing techniques with your child in addition to discuss diet and its affect oral health. We can help recommend specific oral care tools and preventative techniques to moms and dads, if they are struggling with dental care of their child at home.
Develop a Treatment Plan
If your child will need to make return visits to have additional work done, we'll discuss a treatment plan and modes of completing the treatment with you. We can set up necessary treatment over a series of visits and discuss any other questions and concerns that you may have.
Our goal is to help the first visit be as fun and educational as possible. This helps your child get in the habit of visiting the dentist as an ongoing part of their health care. Dental anxiety is commonly formed in childhood, so taking steps to manage this can benefit your child for the rest of their life.
When you're ready to make an initial appointment for new patient exams for your children, contact the friendly professionals at Little Heroes. We'll help you get settled right in so that everyone is comfortable during their appointment.