WHAT ARE THE TYPES OF PEDIATRIC DENTAL CROWNS?
BY DR. AZI A. ARDAKANI, DDS
At Little Heroes of Orange County Pediatric Dentistry, we specialize in caring for young smiles. We're proud to offer dental crowns to repair damaged teeth and restore their health and function. You can always count on Dr. Azi and her team for gentle and compassionate care.
Why Restore a Baby Tooth?
Restoring permanent teeth makes perfect sense, but why would you repair a baby tooth that will eventually fall out? Contrary to what most people believe, baby teeth are just as important as permanent teeth, so it's necessary to keep them healthy.
Maintaining healthy baby teeth will reflect on your child's future oral health. Those tiny pearly whites help with speech development, make it easy to chew and bite, and preserve the space the adults need to come in the correct alignment. Losing a baby tooth prematurely due to tooth decay or trauma can result in the neighboring teeth shifting toward the gap. That may result in crooked teeth and problems with the bite that require orthodontic treatments down the road.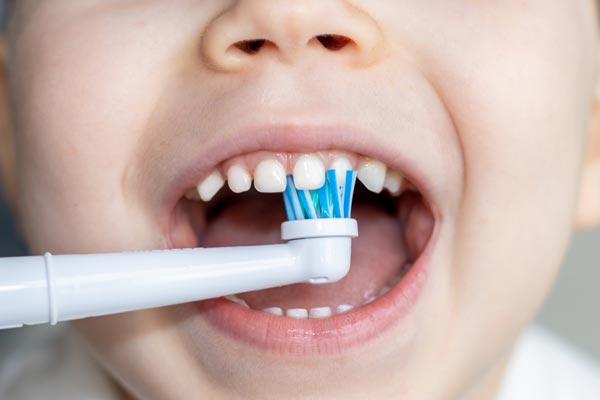 A dental crown is a cap that covers a tooth's surface to restore its shape, size, strength, or appearance. Dr. Azi may recommend a crown when a filling is too large for the tooth to support, to preserve a tooth weakened by severe decay, to protect a cracked or broken tooth, or to cover a tooth that has undergone root canal treatment. A dental crown can strengthen and protect a primary tooth until its replacement is ready to come in.
What Are the Types of Pediatric Crowns?
In the pediatric dental world, we have porcelain and stainless steel crowns available for our young patients. Porcelain crowns offer full coverage and a beautiful, natural color. Stainless steel crowns, on the other hand, are made of an extremely neutral and durable material that offers full coverage while withstanding severe chewing and grinding pressure, especially during the growth phases of your child's occlusion.
Dr. Azi will evaluate your child's unique needs and recommend the type of dental crown that's best suited depending on the level of grinding, the amount of decay, and the location of the affected tooth. She'll also take into account the required level of esthetics.
Why Choose Little Heroes?