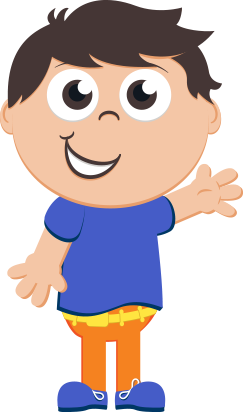 Dental Cleanings in Laguna Hills, CA
Everything You Need to Know About Dental Cleanings in Laguna Hills, CA
Regular professional cleanings are essential to maintaining oral health for anyone, including children. If you want to know more about dental cleaning services available for your child near Laguna Hills, CA, please refer to the information below.
About Dental Cleanings
As the name suggests, the purpose of these procedures is to clean one's teeth. Dentists do this by removing tartar and plaque buildup from the tooth surfaces. The practice is routine and can be done regularly on an annual basis. However, if teeth show significant damage, they may warrant additional care like restorations or replacements. Individuals can also get non-routine dental cleanings under unique circumstances, such as:
When they have cavities
When they have developed gum disease
When pregnant
Other terms for teeth cleaning include scaling, root planing, and prophylaxis.
How Are Dental Cleanings Performed?
Dentists utilize a variety of tools to carry out dental cleanings, including:
Ultrasonic scalers
Dental picks
Dental mirrors
Curettes
Water jets
Air polishers
Other hand instruments
A typical dental cleaning may begin with a dentist or dental hygienist removing tartar and plaque from teeth with a scaler. Then, they rinse with a water jet and follow up by scraping with a curette to clear any material left behind. After, the dentist might then employ a fluoride treatment or polish the tooth surface as they deem necessary.
How Often Should Someone Look for Dental Cleaning?
The American Dental Association recommends at least twice-a-year cleanings for everyone. Thus, adults acting on this advice will typically see the dentist every six months. The recommendation for children is a little more often, however. Dental professionals think every three months is more appropriate for them. Each child is an individual, though, so when you visit Little Heroes, we will be able to make a personalized recommendation depending on your child's exact age, diet, medical conditions, current oral health, and other factors.
What to Expect During a Dental Cleaning
When you bring your child to Little Heroes for a teeth cleaning, you can expect that we will:
Remove the plaque and tartar from their teeth
Polish their teeth
Treat the teeth with fluoride
Provide a professional evaluation of their dental health
Make recommendations for future care
How to Book Dental Cleanings Near Me for My Children
If you are searching for "dental cleanings" on behalf of your child, please look no further than Little Heroes Pediatric Dentistry. We are proud to provide expert dental care to youth, including preventative services like teeth cleanings. Call us to set up an appointment today!