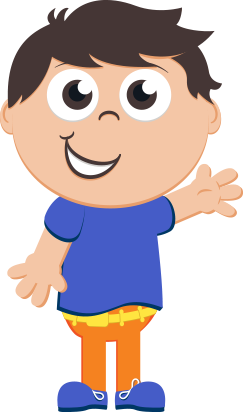 Pediatric Dentist in Laguna Hills, CA
Pediatric Dentist Helps Children Build Strong Dental Health
Whether sending them to the right school or ensuring they spend enough time watching the grass grow, you have many critical decisions to make as a parent. Since teeth are essential for talking, eating, and smiling, giving your children a good foundation of dental health is crucial for their well-being. 
Why Is Dental Care for Children Essential?
While setting the stage for a lifetime of dental health is essential, there are several other reasons your child needs child-focused dental care. Childhood is a perfect time to establish daily routines of brushing, flossing, and eating a healthy diet so your child's teeth, gums, and surrounding bone structures can benefit from excellent nutrition and proper dental hygiene.
Why May a Pediatric Dentist Be Perfect for Your Child?
When you see our dentist for Little Heroes of Orange County Pediatric Dentistry, your child benefits from the specialized expertise of Dr. Azi A. Ardakani. Whether your child is an up-and-coming middle school scholar, a steady point guard for the high school basketball team, or a roaring lion in the upcoming preschool play, she understands children's emotional, social, and physical needs. Our dentist is also skilled at applying that knowledge to help your child take charge of their dental future.
What Are Some Procedures Common in Dental Care for Children?
While many parents who choose our practice have memories of visiting the dentist for routine cleanings, fluoride, or dental fillings, dental care for children and teens has come a long way in the last few decades. Some of the dental procedures our Laguna Hills, CA dentist is qualified to perform include:
What Are Some Benefits of Dental Care for Children?
Since our office offers comprehensive preventive, corrective, and maintenance services, your child will enjoy a stable, comforting presence while receiving dental care. We're also able to see your child from infancy through adulthood, so we're here for everything from teething to teenage wisdom tooth extractions. 
Our staff works hard to keep your child from feeling stressed. We're all trained in anxiety-free dentistry and do everything we can to create a calming environment. We are also equipped to offer sedation dentistry to help children who are at risk for developing dental phobias. Since dental health is crucial for lifelong health, we address dental anxiety directly. 
Why Should I Take My Child to a Pediatric Dentist?
Smiling, shouting, and slurping ice cream are only a few of our pediatric patients' favorite reasons for having healthy teeth. Help your child build a good dental health foundation, and contact our Little Heroes team today for an appointment.